CONSUMERS' INTENTION TO USE OMNICHANNELS: SOUTH AFRICAN RETAIL STORES PERSPECTIVE
Keywords:
Omnichannel, Multichannel consumer, Consumer behaviour, Usage intentions, South Africa
Abstract
The fourth industrial revolution has transformed how we do things, including retailing and consumers' shopping habits. Multiple devices equipped with multiple screens enable consumers to compare prices before purchasing goods or services. Despite the fast pace of technological development that has provided an opportunity for a unique and satisfying experience for consumers through any touch point in the retailing industry globally, retailers in developing countries are still lagging in understanding the factors influencing omnichannel consumers' behaviour. The literature on factors influencing omnichannel use in a South African context remains inconsistent and fragmented, as most previous studies are based on consumers in European and Asian markets (Weber-Snyman & Badenhorst-Weiss, 2018). Against this backdrop, it becomes imperative to explore the factors influencing omnichannel consumers' behaviour in South Africa. The study contributes to the emerging and growing field of omnichannel retailing by identifying the factors influencing consumer behavioural intention to use omnichannel in South Africa.
Consumers seek out new technology to experiment with and be the first to try it among their family and friends. A descriptive survey was conducted in Gauteng province using a questionnaire. Respondents were identified through the convenience sampling method. The study findings suggest that a consumer's intention to purchase in an omnichannel store is influenced by performance expectancy, effort expectancy and personal innovativeness. The researcher recommends that the omnichannel retailer managers properly define the values incorporated in an omnichannel store to stimulate personal innovativeness during the online shopping journey, as personal innovativeness is an essential predictor of purchase intention. It would be interesting for another researcher to replicate this study in other provinces across South Africa, specifically rural areas.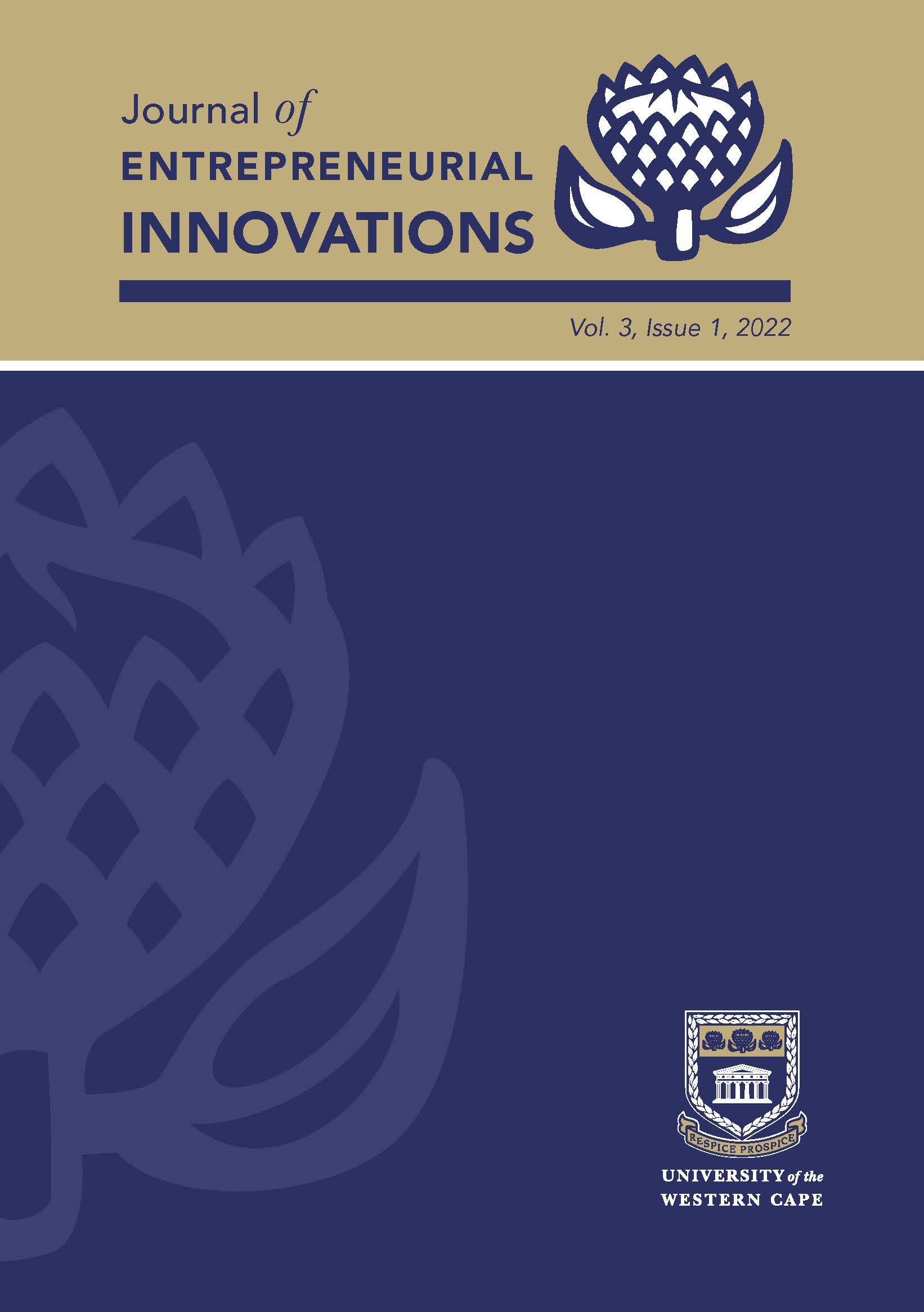 Downloads
How to Cite
Matlala, N. P., Shumba, K., & Shambare, R. (2022). CONSUMERS' INTENTION TO USE OMNICHANNELS: SOUTH AFRICAN RETAIL STORES PERSPECTIVE. Journal of Entrepreneurial Innovations, 3(1). https://doi.org/10.14426/jei.v3i1.1233