iMpuma-Koloni / Eastern Cape
Ross Truscott

University of the Western Cape

Helena Pohlandt-McCormick

Rhodes University

Gary Minkley

University of Fort Hare
Abstract
The project from which this special issue emerges began in 2019 in a workshop at Rhodes University in the Eastern Cape, entitled, iMpuma-Koloni Bearings: An Other Cape? The call to this workshop brought together a group of scholars from various universities and locations in southern Africa who had a commitment to critical history, to reconsidering the implications of the discipline in the colonial and apartheid project, and to addressing a continued reluctance of the discipline to engage with the critique of history.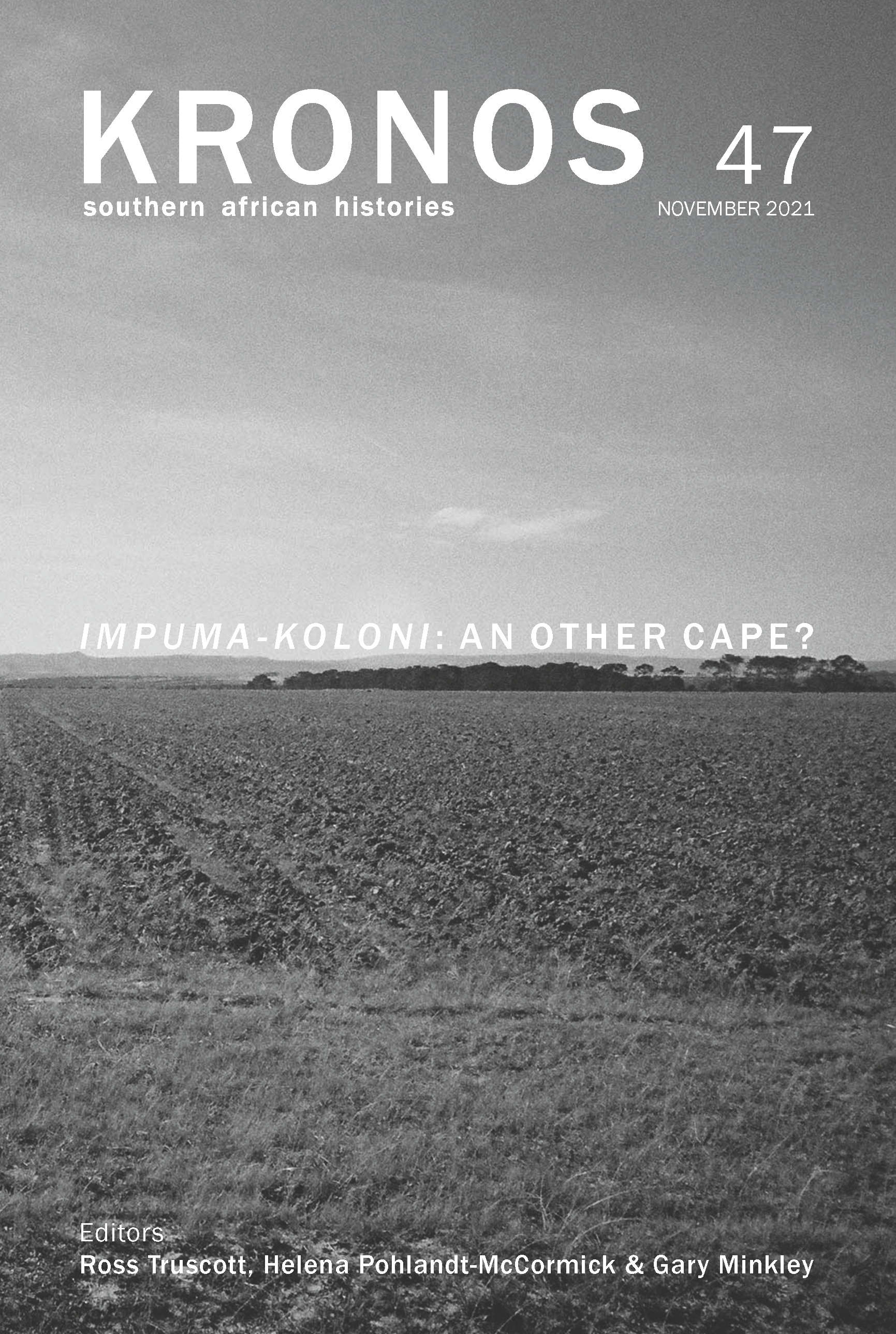 Copyright (c) 2021 University of the Western Cape
This work is licensed under a Creative Commons Attribution-ShareAlike 4.0 International License.