THE IMPACT OF MICROFINANCE ON THE SUSTAINABILITY OF 'POOR' CLIENTS: A CONCEPTUAL REVIEW
Keywords:
Zimbabwe, Microfinance, Poverty, Sustainability
Abstract
Debates on the impact of microfinance on alleviation of poverty have revolved around two contrasting approaches that advocate sustainable lending and subsidised lending, respectively. This conceptual paper presents literature reviews on sustainable lending and the subsidised lending approaches, and their impact on the sustainability of 'poor' clients. Literature reviews highlighted that the sustainable lending paradigm mainly focuses on serving the 'active poor' clients, whilst the subsidised lending approach focuses on serving 'extremely poor' clients, respectively. 'Active poor' clients are regarded as those who have marketable skills and/or control over earning assets and are considered creditworthy borrowers. In contrast, 'extremely poor' clients have neither marketable skills nor earning assets. Smallholder farmers were used as a proxy for extremely poor clients conceptualising the notion of sustainability. A conceptual framework was developed to identify the nature of the relationship amongst constructs, informing the relationship between microfinance and poor clients (smallholder farmers). The conceptual framework has been undertaken for a study on the impact of sustainable lending approaches on smallholder farming sustainability in rural Zimbabwe.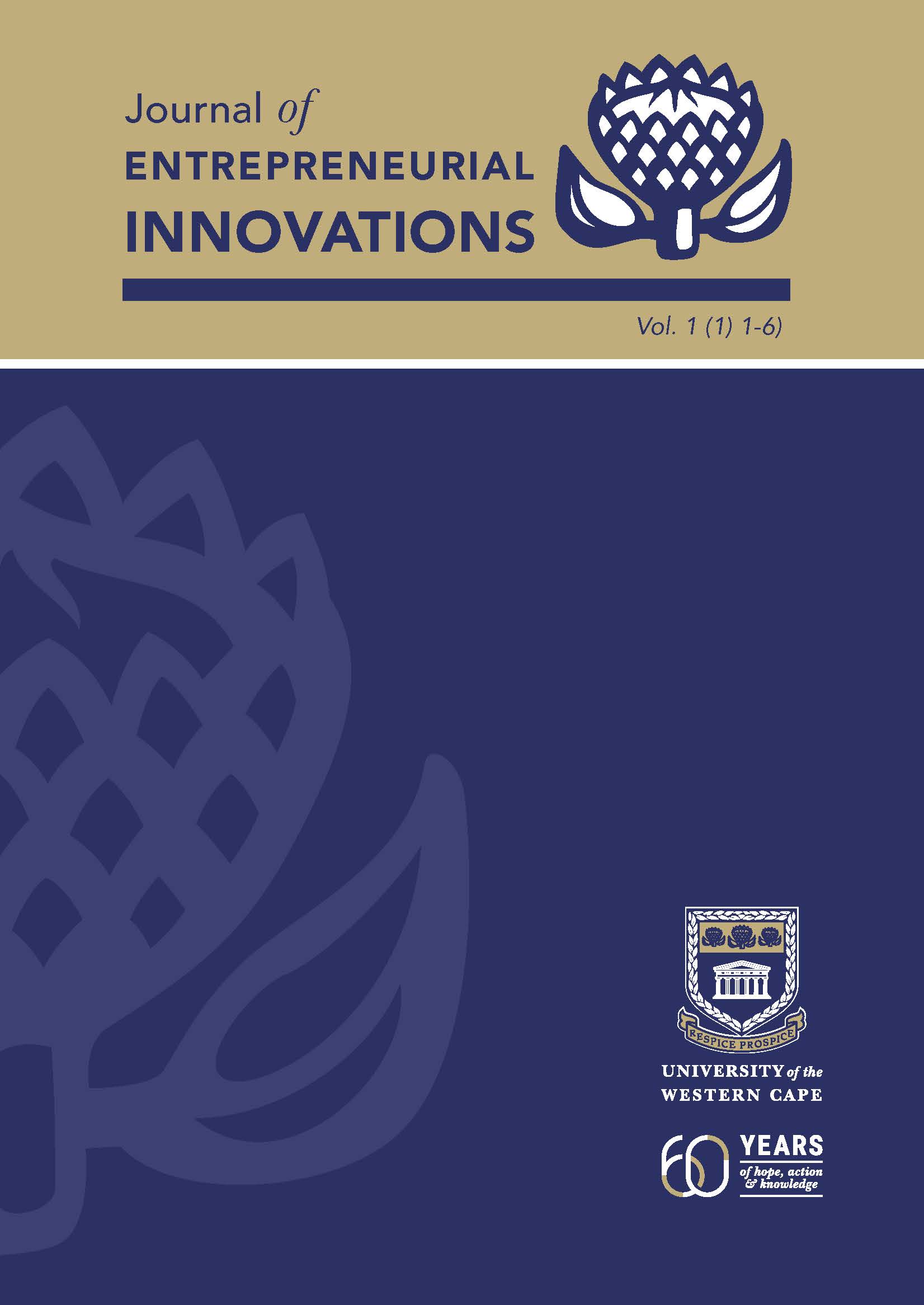 Downloads
How to Cite
Machingambi, J. (2020). THE IMPACT OF MICROFINANCE ON THE SUSTAINABILITY OF 'POOR' CLIENTS: A CONCEPTUAL REVIEW. Journal of Entrepreneurial Innovations, 1(1), 50. https://doi.org/10.14426/jei.v1i1.575