Teaching Entrepreneurship Education (EE) in Higher Education Institutions (HEIs) in Nigeria
Keywords:
Teaching, Learning, Entrepreneurship, Entrepreneurship Education (EE), Higher Education and Higher Education Institutions (HEIs)
Abstract
Entrepreneurship education (EE) has been viewed as a crucial tool for a country's economic growth. Every country in the world attempts to develop and strengthen its economy by considering all available options. Nations are attempting to or have already implemented the teaching and learning of EE in schools in response to the discovery of EE as a tool for economic development. In higher education institutions (HEIs) in Nigeria, entrepreneurial education has been offered as a field of study, discipline, or area of expertise. Researchers currently criticise the way EE is learned at colleges and universities for a variety of reasons, such as the use of generalist teachers, the dearth of adequate teaching materials, the inadequate financing of EE programmes, the low rate of graduates choosing entrepreneurship as a career, and more. Additionally, higher education students in Nigeria have not received appropriate orientation towards the value of EE for their present, future, families, and general well-being. Additionally, it has been noted that the context-free methodology used in Nigeria's colleges and universities to teach EE makes it challenging for students to comprehend. The scope of this paper is mainly on pedagogy and not necessarily on policy. Therefore, this paper examines a definition of EE that is focused on Nigeria, the objectives of EE with a focus on its learning and teaching in HEIs, the environment for EE teaching and learning in HEIs, how EE teaching and learning can be improved, and EE teaching and learning. Some suggestions and recommendations are equally flagged.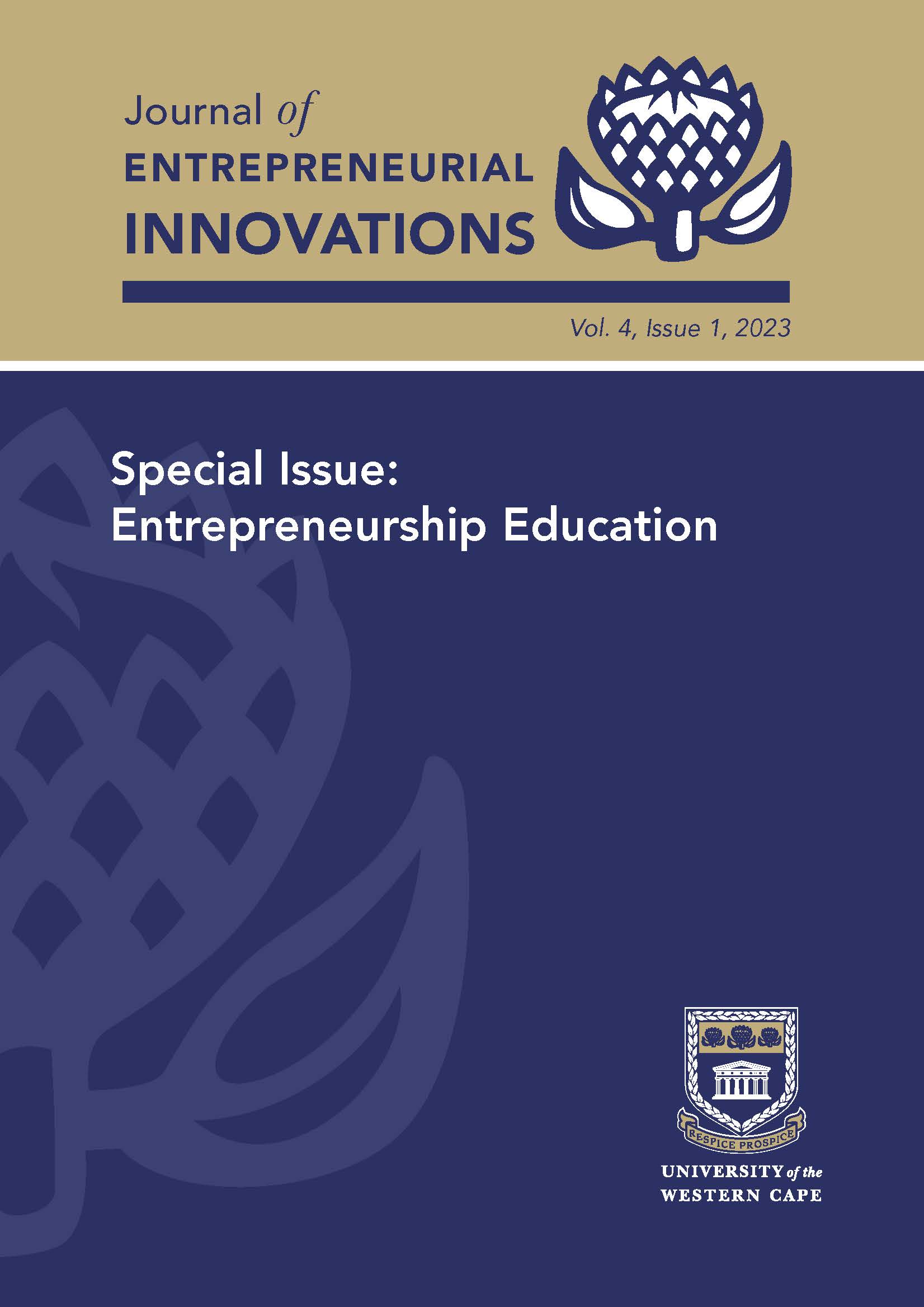 Downloads
How to Cite
Mezieobi, K. C., Agulanna, G. G., Okobia, A. O., Ossai, J. N., Okeke, C. K., Ali, U., & Iwang, A. A. (2023). Teaching Entrepreneurship Education (EE) in Higher Education Institutions (HEIs) in Nigeria. Journal of Entrepreneurial Innovations, 4(SI). https://doi.org/10.14426/jei.v4iSI.1681
License
This work is licensed under a Creative Commons Attribution-ShareAlike 4.0 International License.