ENTREPRENEURIAL RESOURCES AND ENGAGEMENT OF AFRICAN ACADEMICS: EVIDENCE FROM NIGERIA
Keywords:
African academic entrepreneurship, Entrepreneurial resources, Entrepreneurial engagement, Knowledge transfer, Research commercialisation
Abstract
The objective of this study is to empirically examine African academics' entrepreneurial resources and engagement using a leading Nigerian university in order to evaluate the speculation that African academics lack entrepreneurial capabilities to engage in knowledge discovery and commercialisation, as well as to develop an understanding of the entrepreneurship gap in African universities. A cross-sectional survey and validated scales were used to collect data from 298 randomly selected academics from the university's 79 departments and 12 faculties. Descriptive and inferential analyses using mean scores and standard deviations of academics on the study variables, as well as regression analysis, were conducted to test the hypotheses. Contrary to expectations, academics have the necessary entrepreneurial resources to engage in entrepreneurial activities, but as speculated, the level of their entrepreneurial engagement is low. The study adds to the body of knowledge on academic entrepreneurship and makes recommendations to improve African academic entrepreneurial engagement. The limitations of the study and future research directions were discussed.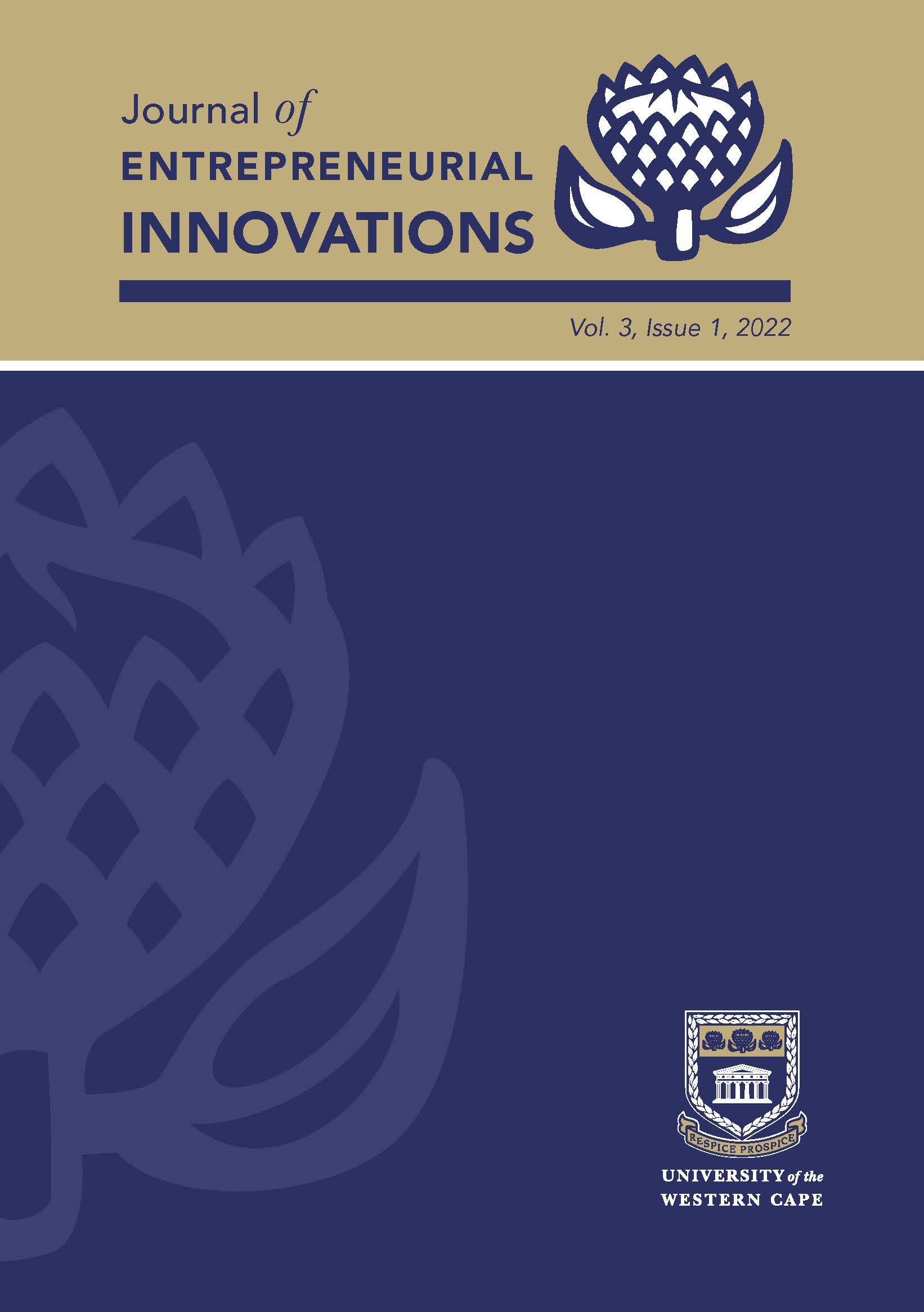 Downloads
How to Cite
Odetunde, O. J. (2022). ENTREPRENEURIAL RESOURCES AND ENGAGEMENT OF AFRICAN ACADEMICS: EVIDENCE FROM NIGERIA. Journal of Entrepreneurial Innovations, 3(1). https://doi.org/10.14426/jei.v3i1.1232