IMPROVING THE GROWTH OPPORTUNITIES OF SMALLSCALE ACCOMMODATION BUSINESSES THROUGH GOVERNMENT-PRIVATE SECTOR INTERVENTION
Keywords:
Water crisis, Tourism development, Small business, Lodging businesses, Cape Town, Day zero
Abstract
One of the fastest growing sectors of the South African economy is tourism. As such, it provides an excellent opportunity for profit-driven entrepreneurs. Within the tourism sector, small-scale accommodation businesses (SSABs) have become popular for the 'relative' ease of establishment. Given their relative ease of establishment and the accruable benefits for the owner/manager, factors that impede their expansion deserve research attention. Interestingly, as extant literature suggests, business expansion and sustainability issues are among the growth challenges confronting SSABs. This study thus aimed to determine the factors that interfere with developing and sustaining SSABs in Cape Town's Central Business District (CBD). A quantitative technique was used in this study, with 100 questionnaires distributed to respondents within SSABs in and around Cape Town's City Centre. The data was analysed with IBM SPSS Statistics software, and the results are provided in tabular format using cross-tabulation and/or graphs. As a critical sector of the Cape Town tourism industry, SSABs face increased competition and a lack of financial assistance. Additionally, they are affected by macroenvironmental forces such as political, technological, legal, environmental, economic, and social forces. The findings suggest that the government should invest more in assisting SSABs in developing (1) more effective strategies for reducing crime in the Cape Town central business district (CBD), which affects the tourism market, and (2) more favourable regulations for visitors and tourism-related activities. Additionally, SSABs must establish business relationships with large hotels in order to accelerate the sector's growth.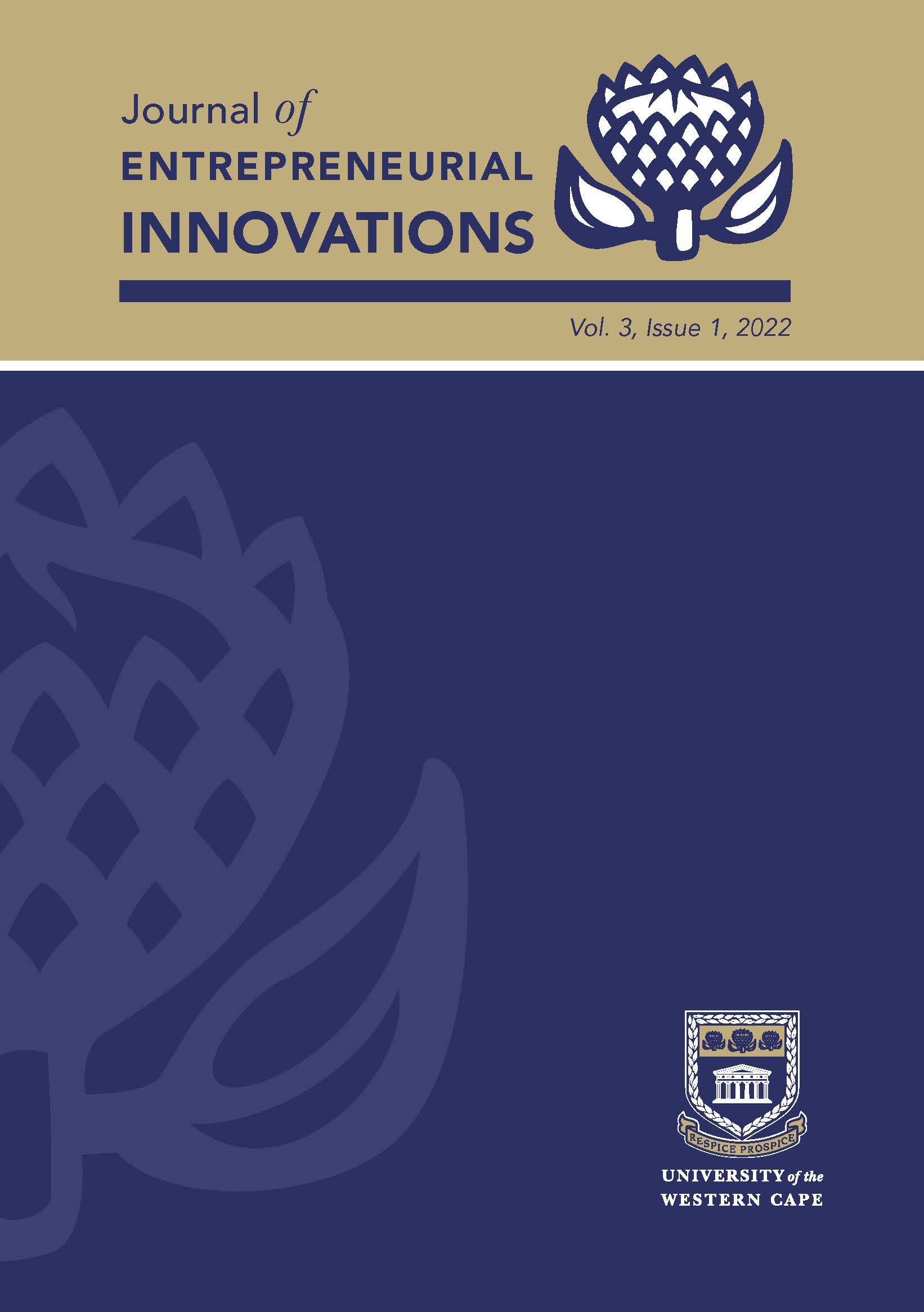 Downloads
How to Cite
Okouwadela, M. C. E., Tengeh, R. K., & Iwu, C. G. (2022). IMPROVING THE GROWTH OPPORTUNITIES OF SMALLSCALE ACCOMMODATION BUSINESSES THROUGH GOVERNMENT-PRIVATE SECTOR INTERVENTION. Journal of Entrepreneurial Innovations, 3(1). https://doi.org/10.14426/jei.v3i1.1230