About the art works
Abstract
Strelitzia: Growing up in the Southern Suburbs, my dad always put in an extra effort to make our backyard look pretty. When I was younger, I would look outside and play with the pollen in these flowers and sometimes pretend that they turn into birds. This painting reflects movement to me. Moving on from childish thoughts the same way birds move their wings.
Xoliswa Nikelo: I did this painting in my Matric year. Our guide was "I Am Woman" and the strongest woman I could think of was my domestic worker. Xoliswa "Mandy", has watched me grow up and never failed to share in my joyous moments.
My Pa: My Pa is one of the strongest men I know. After years of battling the C word, he is still fighting. In this painting, I wanted to honour him by paining him against the backdrop of Kalk Bay - where we find our heritage.
Ocean Frames: This series of paintings is inspired by my many visits to Kalk Bay. My family has a deep history and heritage in Kalk Bay and I wanted to capture the various ways that the sea looks to me.
Faces: This was my final matric work. I was incredibly angry at this point in the year. We had just done the marches to parliament to show our solidarity against GBV and being in matric had not made anything easier. I wanted to depict this anger through a somewhat uncomfortable painting, and the girls in my art class were more than willing to allow me to use their faces in this work.
Bruises: This painting is a part of a series of three. It reflects the harsh reality of many women in South Africa who suffer through domestic violence.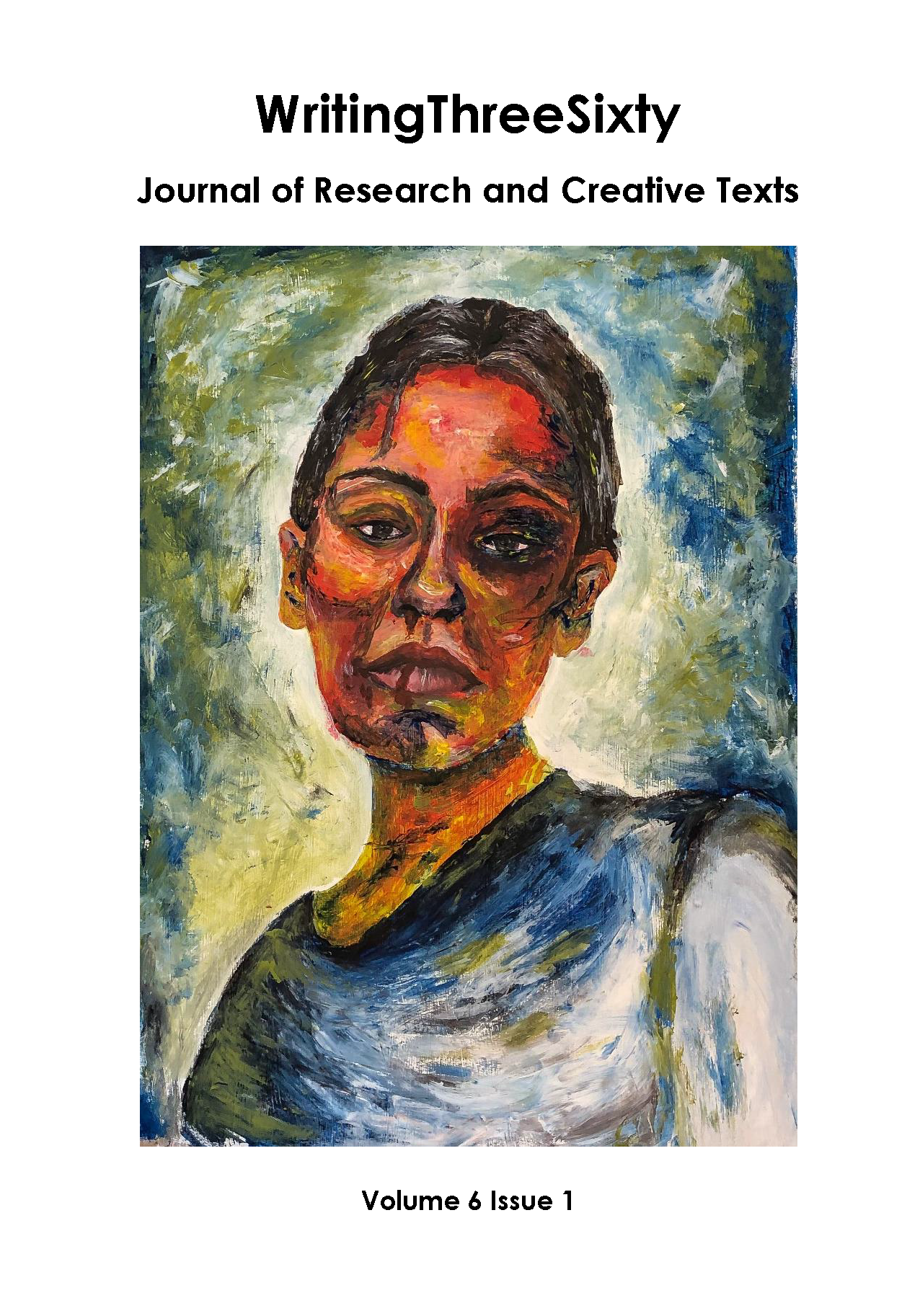 Downloads
How to Cite
Davids, H. (2020). About the art works. WritingThreeSixty, 6(1). Retrieved from https://epubs.ac.za/index.php/w360/article/view/601
License
Copyright is retained by authors.