UWC students' experiment with writing for performance
Abstract
At the Centre for Performing Arts, I had the pleasure of attending the Topics of Theatre elective showcase which was presented by a group of UWC third- year students. I was immediately lured into the atmosphere of theatre as the hour was filled with a plethora of performances ranging from enticing lyrical monologues, tongue and cheek dialogues, song tributes, and an acapella spoken word rap. Delia Meyer, the creative consultant and producer worked closely with students, assisting them in bringing their words to life which was so evident as the quality of the showcase was performed with such enthusiasm and sophistication. The way in which the students made use of the whole stage and the minimal use of props complemented their performances which were marred with a lovely balance of comedy and drama. It was so immediately clear that these students learnt the valuable skill of working alongside each other, as they all participated in the production in some way with roles as; directors, performers, writers, and stage managers.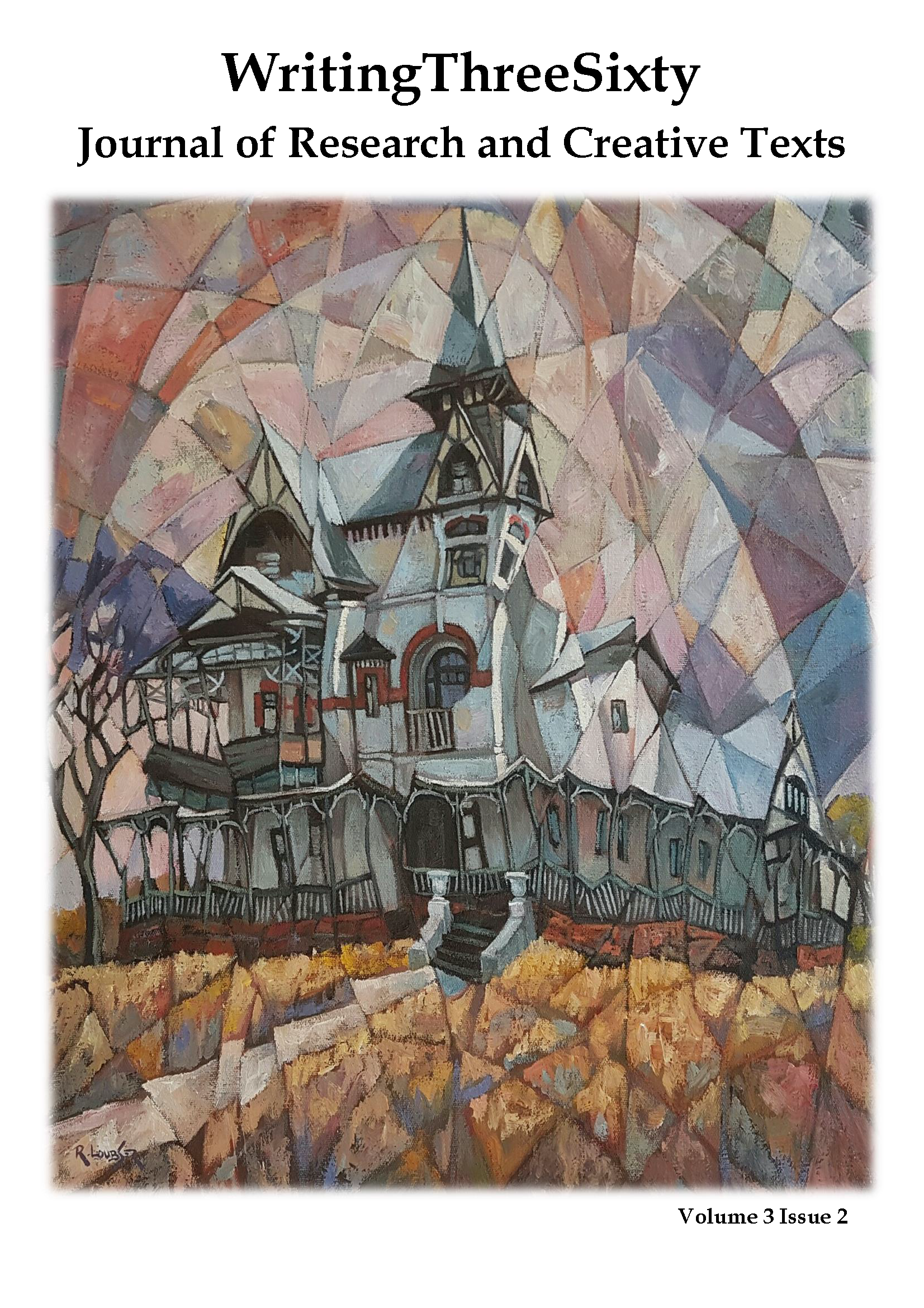 Downloads
How to Cite
Albertyn, R. (2018). UWC students' experiment with writing for performance. WritingThreeSixty, 3(2), 42–45. https://doi.org/10.14426/writing360.v2.185
License
Copyright is retained by authors.