The missing are not dead yet.
Efraim Kamati Kapolo and the Impossibility of Disappearing Without a Trace
Abstract
On 21 March 1990, Namibia gained its independence after 106 years of colonial occupation, first by Germany (from 1884 to 1918) and subsequently by South Africa (1920 to 1990). During colonial times, Namibians were victims of systematised racial and political oppression, as well as state-orchestrated acts of terror involving the racially motivated killing, deportation and disappearance of many people. In this article, I seek to examine the ongoing condition of ambiguity and inconclusiveness surrounding the 'presence and absence' of Namibians who went missing during the years of South Africa's repressive rule in Namibia, and especially during the apartheid period. Among the Namibian families I interviewed, missing persons are ever present, and many of the family members insist that those who went missing during apartheid are still alive despite decades of absence.
Against this backdrop, I present a case study from a collection of testimonies that reflect difficult, unresolved histories regarding Efraim Kamati Kapolo, who went missing following his arrest by members of the South African Defence Force (SADF) in September 1966, and who remains missing.1 Kapolo's disappearance was not an isolated event, and the testimonies resonate with painful experiences of many other Namibians who also went missing during colonial rule. My aim is to suggest a model for exploring the experience of losing loved ones, and for acknowledging the enormity of the pain and suffering that engulf the lives of many families who desire to know the truth about the fate of their missing loved ones and who have never received any acknowledgement or recognition from the state. I focus on the intricacies surrounding the perception that those who went missing were not dead. Perceptions are real and yet difficult to probe. While my conclusions are tentative, the rhetoric accompanying this case study may open up a debate which, in my understanding, is highly relevant to a society with the long-lasting trauma and suffering arising from the experience of colonialism, apartheid, war and terror.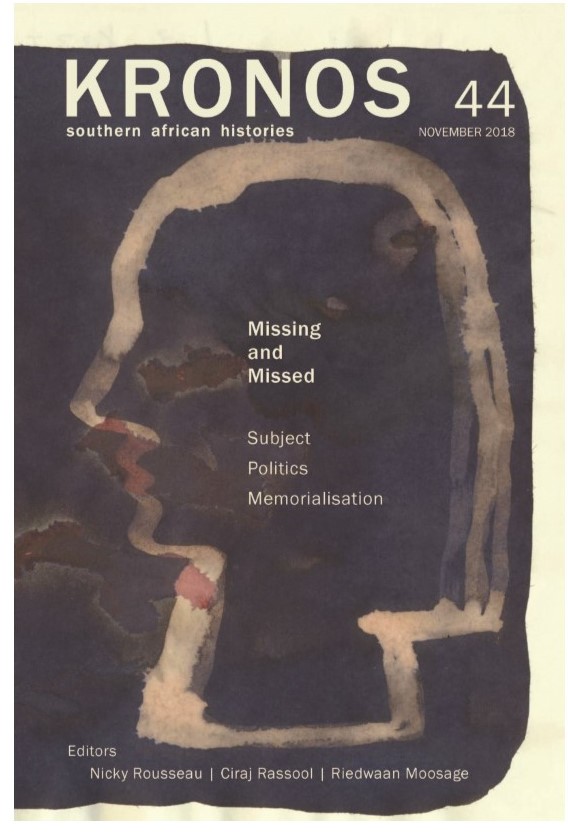 Downloads