The Spectacle of Guns and Hope
Rafael Marques de Morais

MakaAngola
Abstract
The Arab Spring sparkled throughout the Middle East. In Angola, a small group of youngsters tried to emulate it by holding symbolic anti-government protests to end the rule of then President Dos Santos. Their motto was '32 is too much!'. On 2 April 2011, for the first time the government refrained from squashing a protest in Luanda. The police cordoned off the area and peacefully let the small group chant and insult the president for several hours. That is when, what would become the anthem of protests was first sang: 'Primeiro os angolanos, segundo os angolanos, terceiro os angolanos, angolanos sempre!' (First Angolans, second Angolans, third
Angolans, Angolans forever!). Ironically, this was one of Jonas Savimbi's most memorable rally slogans in the
1992 first democratic elections ever held in Angola. I chose the picture of the poster with such a campaign slogan 'Primeiro os angolanos, Angolanos sempre!', to reflect on that year of great and shattered hopes for the country.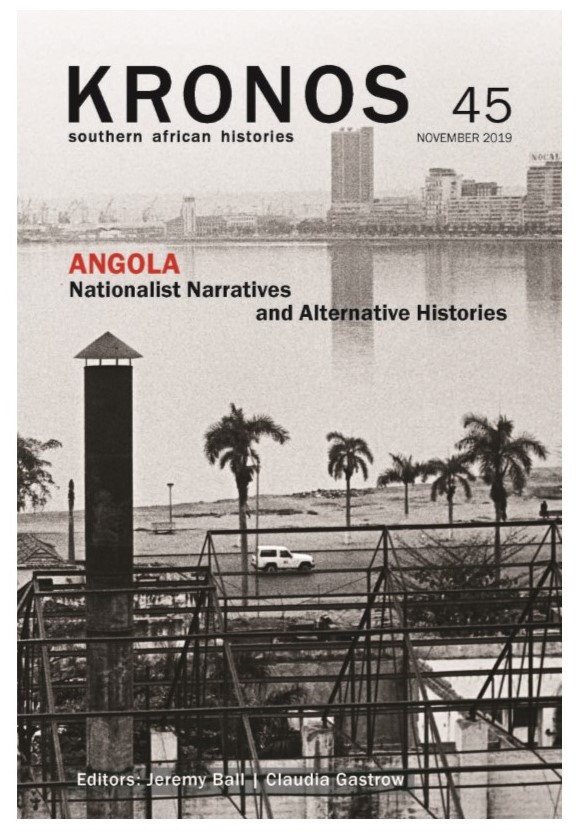 Copyright (c) 2019 University of the Western Cape
This work is licensed under a Creative Commons Attribution-ShareAlike 4.0 International License.