Missing and Missed
Rehumanisation, the Nation and Missing-ness
Keywords:
South Africa, Colonialism, Apartheid, Missing, Grand narrative, Genocide, Mass grave
Abstract
The bringing together of two lines of research that have previously been treated separately – namely the missing/missed body of apartheid-era atrocities and the racialised body of the colonial museum – animates this issue of Kronos. Both the skeletons of empire and those of apartheid-era atrocities can be thought of as racialised, and as 'disappeared' and missing. Furthermore, both areas are marked by similar lines of enquiry, linked to issues of identification, redress and restoration, often framed through notions of humanisation or rehumanisation. Consequently, these different 'disciplines of the dead'1 have been brought into collaboration and contestation with each other, with missingness often reproduced through the ways in which the dead have been drawn into grand narratives of the nation and its seeming triumphs over colonialism and apartheid.
Notwithstanding their similarities, the racialised body of the colonial museum and the body of more recent conflicts have their own genealogies and literatures. The 'disappeared' entered the political lexicon of terror largely through Argentina and Chile; two decades later Rwanda and Bosnia turned international attention to mass violence and genocide as exemplified by the mass grave. South Africa slips through these grids: apartheid security forces tried but failed to emulate their Latin American counterparts in 'disappearing' activists on a large scale, while inter-civilian violence, which mostly took the form of political rather than ethnic, racial or religious cleansing, did not produce mass graves. Nonetheless, both 'disappearances' and inter-civilian conflict produced missing persons in the South African conflict – most presumed dead, and thus, as Madeleine Fullard describes them (this issue) 'in limbo – dead, but missing.' Investigations into such cases, led first by the country's Truth and Reconciliation Commission (TRC), and later by its Missing Persons Task Team (MPTT), sought to locate, exhume, identify and return mortal remains to their families. In so doing, South Africa joined a growing list of countries following this route.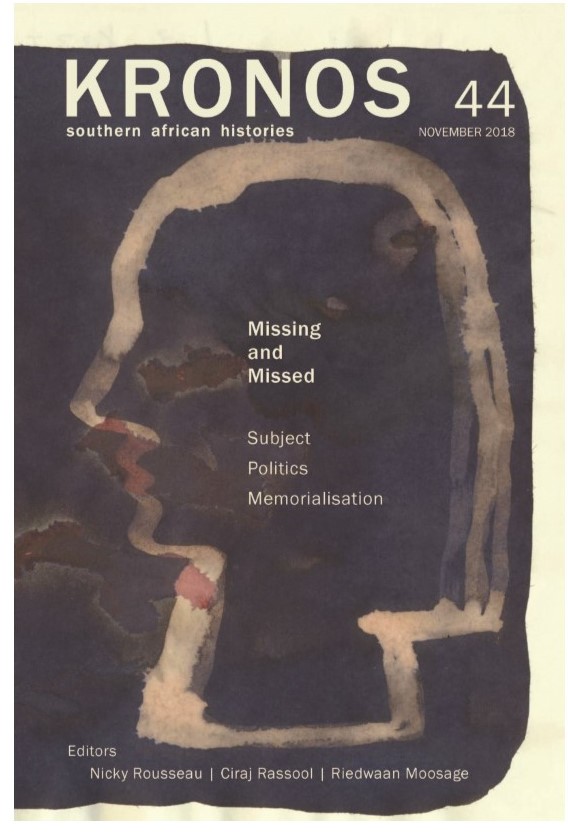 Downloads