After thought: Why not a prism?
Keywords:
Multilingualism, Reflection
Abstract
This paper is a reflective retrospective that suggests a new image of multilingualism. Instead of a "cat's cradle", the author proposes viewing multilingualism as a prism through which to view languages as different but non hirarchical and equal in value.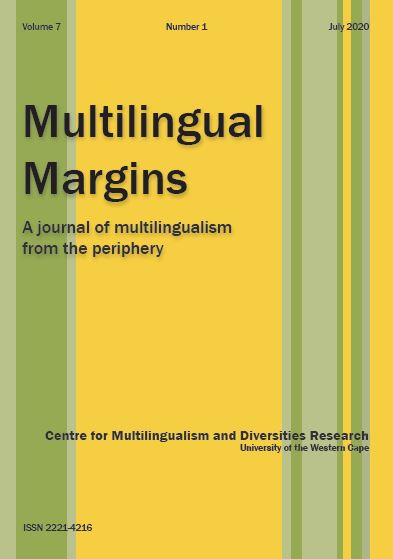 Downloads
How to Cite
Flockemann, M. (2023). After thought: Why not a prism?. Multilingual Margins: A Journal of Multilingualism from the Periphery, 6(1). https://doi.org/10.14426/mm.v6i1.1370
License
This work is licensed under a Creative Commons Attribution 4.0 International License.