ENTREPRENEURSHIP AND MANAGEMENT OF SMALL ENTERPRISES: AN OVERVIEW OF AGRICULTURAL ACTIVITIES IN THE MOPANI DISTRICT MUNICIPALITY
Keywords:
Entrepreneurship;, Agriculture, Small business, Farmimg, Operations, Unemployment, Business management skills
Abstract
Background: This study analysed entrepreneurial dynamics, activities and challenges confronting small agricultural businesses in the Mopani District Municipality in Limpopo, South Africa. Mopani is a rural district municipality and home to 1,2 million people of whom 77% live below the poverty line. Agriculture is a major income-generating sector for many disadvantaged communities in rural areas of South Africa, and it plays a significant role in the economy.
Objectives: The objectives of the study were to investigate the operational practices that contribute to the success/failure of emerging agricultural small enterprise owners in their agricultural activities within Mopani District – a district with large numbers of highly competitive and commercial farmers. In addition, the study suggested interventions that could help smallholder farmers to sustain their income-generating businesses.
Method: A qualitative research method was adopted to gain insights from 30 small agricultural businesses, which included crop, poultry and diversified or mixed production. Different data collection techniques (interviews, document analysis and observations) were used to collect data and increase the trustworthiness of the research findings.
Results: The majority (68%) of farm owners had no finance to start their own personal businesses, except that they received funding (financial start-ups) from the Municipality, the Comprehensive Agricultural Support Programme (CASP) and other agencies. Thirty-two per cent (32%) started their businesses on their own without municipal assistance, but they received funding later on. The study revealed that entrepreneurial practices and procedures of running small agricultural enterprises were multidimensional and diverse. Entrepreneurs lacked business management skills, vision, capital and access to markets.
Conclusions: While the number of jobs in the large enterprises is decreasing, and government battles in creating conditions for job opportunities, the number of people seeking employment is growing every year. This causes an increase in unemployment in the country. The successful enterprises established income-generating activities that met the needs of their communities. Successful farmers seem to have an endless array of internal and external constraints such as internal efficacy, farm knowledge, business practices, poor marketing, natural disasters and harsh climate conditions amongst emerging farmers. Government should focus their attention on entrepreneurship training, as this is the avenue for incubators and the engine room for economic growth. This would create the much-needed business sustainability, employment opportunities and alleviate poverty in communities.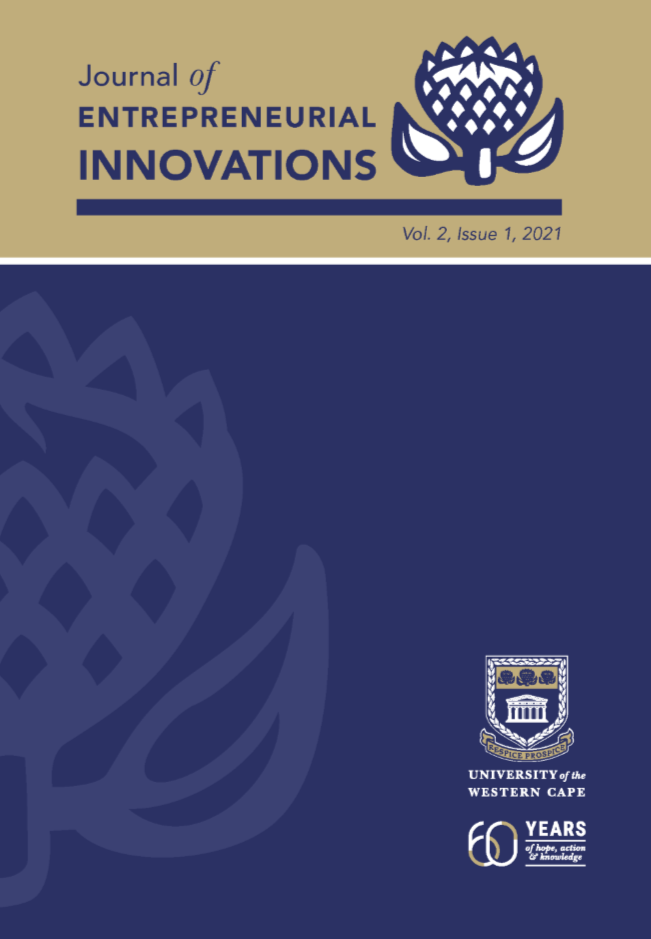 Downloads